These Hair Care Products Are A Perfect Match For You This Valentine's Day
Love is in the hair. There, we said it. You may be wondering that since we've officially entered into the season of love, it's all about celebrating your significant other, but today, let's talk about the kind of love that is supreme, yet somewhat discreet self-love.
The act of loving yourself starts from the within, but there is no greater pleasure than indulging in retail therapy! So, why not begin with fixing your fractured relationship with your gorgeous mane and showering them with the love and attention they crave?
Yes, being in a relationship with your hair calls for constant care and fondness. But don't forget that your ringlets, on a 'good hair day', are the real reason why you get the perfect pictures with that heart-shaped balloon! This Valentine's Day, commit to a hair care routine because perpetual fizziness is not what you'd want to date!

Shower your luscious locks with some love and bring these hair care kits into play!
1. MegaGrowth No Tap Mega Kit
Kick start your hair care regimen by warding off dandruff. MegaGrowth No Tap Mega Kit contains Antidandruff Shampoo, Treatment, and Spray that will cleanse your scalp, say goodbye to itchiness, and keep the uninvited white flakes at bay. Additionally, it also includes a BreakFree Leave-in Strengthener that helps to deeply strengthen your hair and detangle them, as well as a Growth Oil that locks in moisture and soothes dry scalp.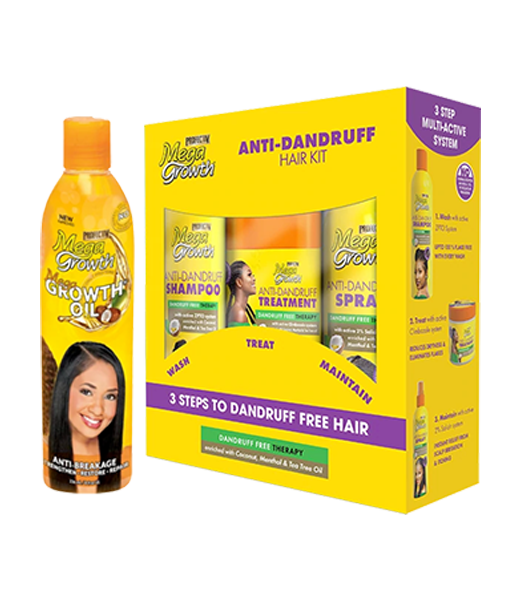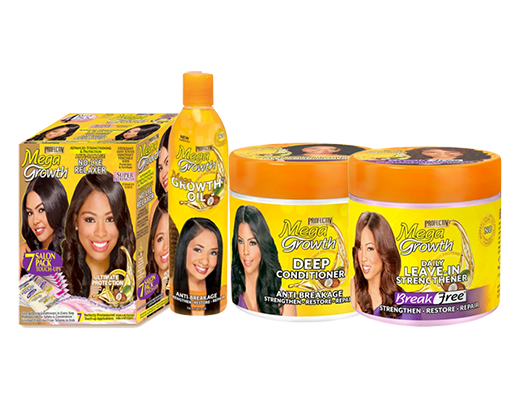 2. MegaGrowth Relax & Strengthen Hair Kit
Getting rid of the frizz-prone tangles can be a daunting task at times. So, to make this process as efficient as possible, MegaGrowth Relax & Strengthen Hair Kit is specially curated with a Super Relaxer and a Deep Conditioner that will deliver nutrients directly to the scalp, resulting in a smooth and silky look. In addition, the kit includes a BreakFree Leave-in Strengthener and growth oil to help restore the strength and shine of your mane.
3. Mega Strengthening Queen Kit
Yes, what they say is true- Live Life, 'Queen' Size. So, your highness, why would you want to settle for less when Mega Strengthening Queen Kit is bringing 9 products in one kit at your service! The Sensitive Care Relaxer, Deep Conditioner, and Leave-in Treatment along with Growth Oil will ensure strong and damage-free hair. The Antidandruff Shampoo, Leave-in Treatment & Leave-in Spray will act as a saviour of your scalp and shield it by keeping dandruff away. The Stimulating Shampoo and Detangling Conditioner will gently rinse your hair without stripping off the natural oils, leaving it detangled and healthy.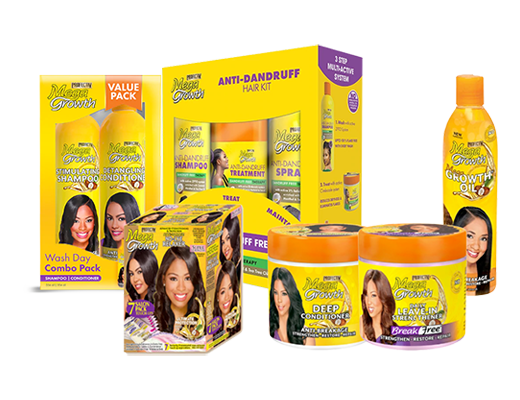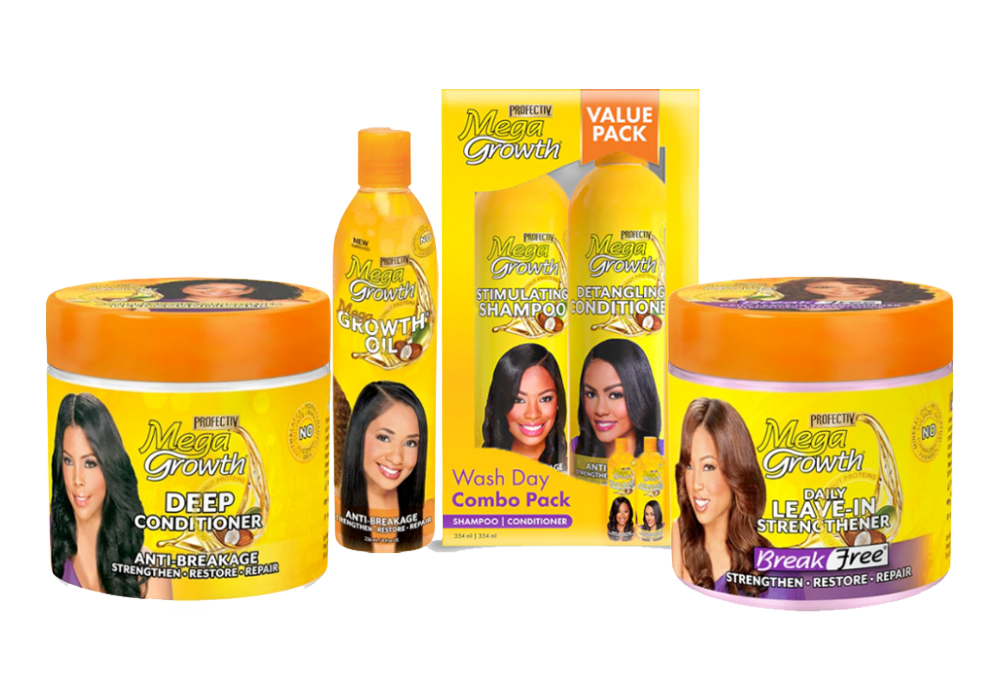 4. Mega Wash Day Care Kit
Now your dream of having a 'good hair day' every day will turn into reality with Mega Wash Day Care Kit. It comprises of a Stimulating Shampoo which gently cleanses your scalp without casting aside its nutrients and Detangling Conditioner with Deep Conditioner, which significantly reduces the struggle of untangling your locks! The kit also includes BreakFree Leave-in Strengthener and Growth Oil, which protects your hair from heat damage while championing healthy-looking growth.
<This Valentine's Day, be gentler on your mane that' cascading down your shoulders by investing in these products, which are a perfect match for you!