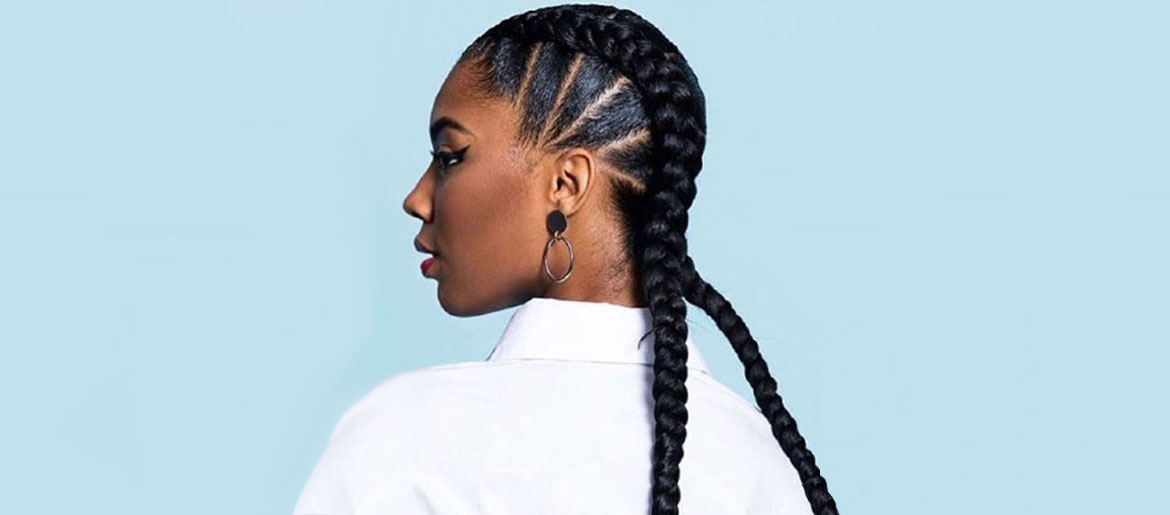 Courtesy: Pinterest
Protective styles
Protective styles require little day-to-day maintenance, and ensure less breakage and minimum damage to hair from environmental elements like dust, cold, sunlight etc. The ends of your hair are the oldest parts of your strands, and these styles keep them covered and safe through their entire duration. In short, protective styles are a blessing to all with black hair, but while they require little maintenance, it is important to keep them from drying out. Keep reading to know how!
1. Ensure A Proper Installation
You will be wearing your protective style for a considerable amount of time. Thus, it is important to make sure your scalp is clean and the style comfortable and proper during the installation. Let your stylist know if the style feels too tight or if your ends aren't covered. If done wrong, your strands could undergo consistent damage for the duration of the style.
2. Cleanse Gently
Don't let the dirt build up. If your scalp seems flaky, it is time for you to carefully clean it.
3. Moisturize
While protective styles don't need too much of your time, you need to keep them moisturized at all times. Apply the MegaGrowth Anti- Breakage Strengthening Replenish Growth Oil every few days and before you go for a wash to keep your scalp healthy and your hair soft and supple.
4. Protect Hair At Bedtime
Wrap your hair in a satin or silk scarf, or switch your cotton pillow covers for satin or silk covers. Cotton sucks out the moisture from your hair and causes dryness. Satin and silk are much gentler on your scalp and hair.
Facebook Comments