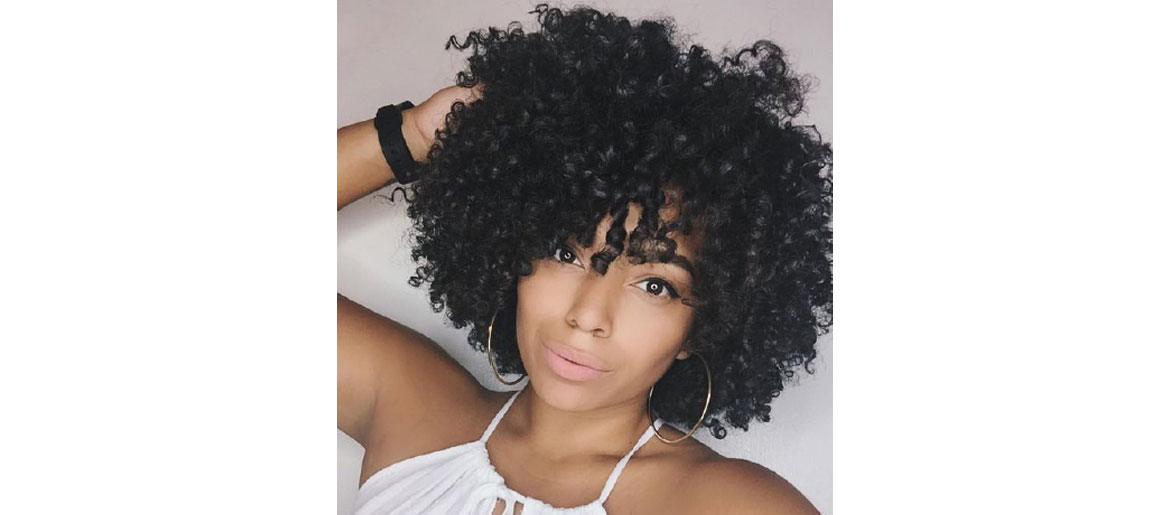 Courtesy: Pinterest
Crazy schedules and non-stop activities make it very difficult to find the required hours for certain hairstyles. And for someone who is always on the go and is on top of her game, there are some perfect wash-and-go hairstyles to accompany her! These wet hairstyles are great for afro-textured hair, and suitable for almost any occasion. Keep reading to find out how you too can get the right wash-and-go with your natural hair!
1. Cleanse Your Hair
Make sure your hair is shampooed and conditioned well before you set out to style it. Detangle your hair while it is still wet. Remember to be gentle!
2. Squeeze Out The Excess Water
It is best to style your wash-and-go on soaking wet hair. But don't let there be excess water either. Use a soft t-shirt to squeeze out the excess water to avoid drips.
3. Seal The Moisture In
Apply the MegaGrowth Breakfree Daily Leave-In Strengthener to your hair while it is still wet to ensure protection from moisture loss. The product will be easy to spread on wet hair and will help your hair retain its curl pattern once it dries.
4. Style Your Hair
Use your fingers to boost your curls and crunch your hair up the way you like it.
5. All Your Hair To Dry
Let your hair air dry without any manipulation. Don't disturb your curls and let them set it comfortably.
6. Maintain The Style
Wear a large satin or silk bonnet to bed to avoid messing up your wash-and-go hairdo. Also make sure you moisturize your hair regularly to help it last long. Just spray your hair with some water or diluted leave-in conditioner after a long night's sleep!
Facebook Comments