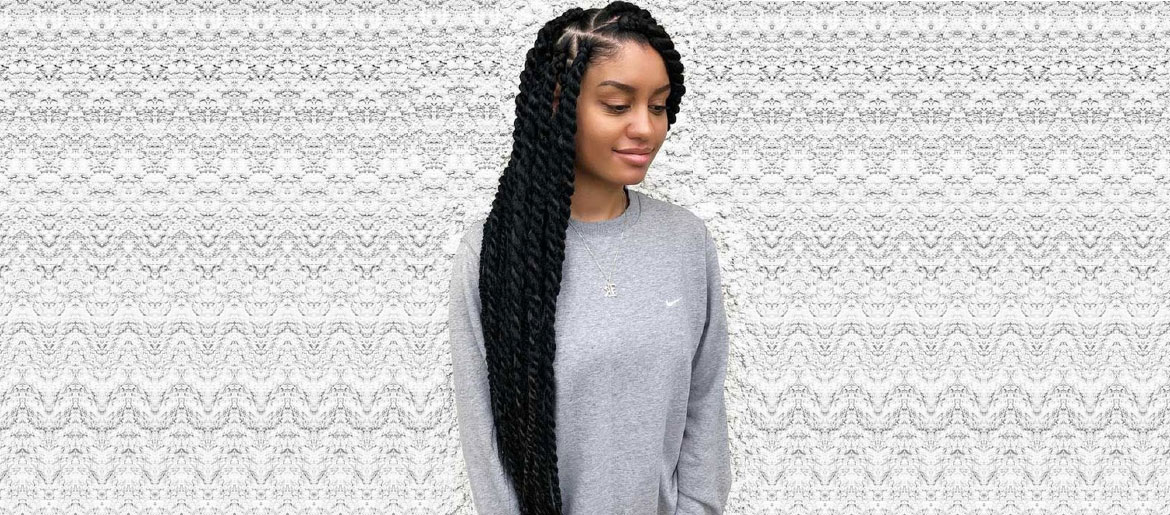 Courtesy: Pinterest
The ends of your hair are the oldest and weakest sections of your strands. A protective style is a hairdo that has them tucked away. These are styles which often can be worn for long periods of time. They help your hair repair itself, and also protect your hair from damaging elements. Sounds interesting? Here are 3 protective hairstyles that you can install and rock as well!
1. Braids
Braids have a number of variations that you can try. You can try thinner, individual braids that fall freely. You can also opt for thicker braids that are secured against your head. These styles keep your hair ends covered from dust, wind and sunlight and help your hair repair itself. However, make sure you maintain them well. Keep an eye out for build-up and dryness. You may use small quantities of the MegaGrowth Break-Free Daily Leave in Strenghtener to keep them moisturized. You can try different variations with box braids or crochet braids among other styles.
2. Twists
You can try this hairdo with two-strand braiding, and you can choose how many sections you want. Once you're done with your twists, you can either leave them loose or even pin them up! Add the MegaGrowth Anti- Breakage Strengthening Growth Lotion to add an extra shine to your look! Variations include Havana twists or natural flat twist styles.
3. Updos
An updo requires your hair to be piled up away from your face and neck, and pinned up. This is an elegant and sophisticated look for an evening out. You can try different variations of an updo through pigtails, or a bun.
Facebook Comments