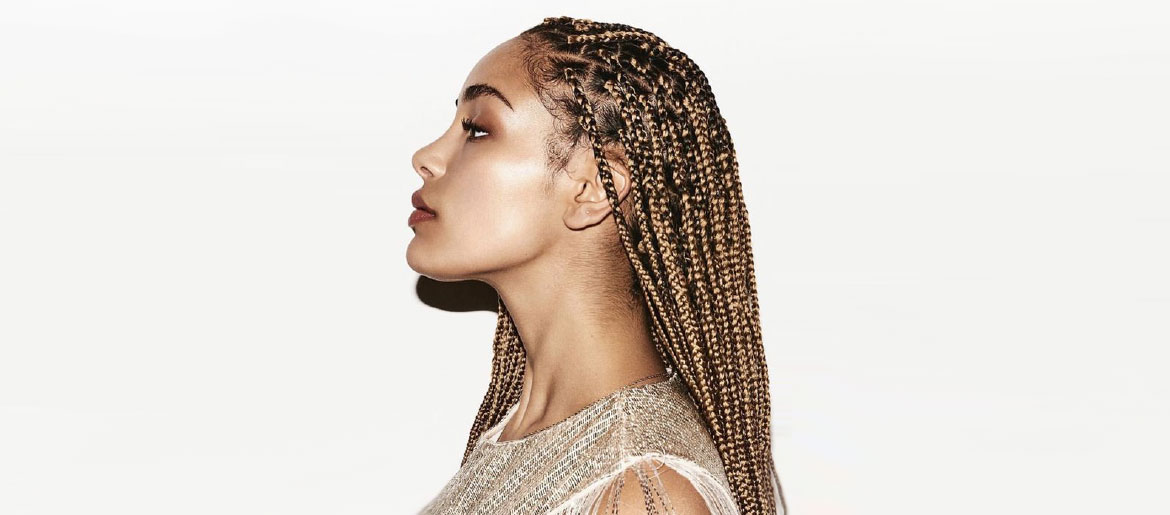 Courtesy: Pinterest
Micro braiding is a type of protective hairstyle in which you create small, sleek braids that are further braided into your hair. You may also use synthetic braids or get hair extensions. This style may take some time to install, but once done, you won't regret it. And now that you know what micro braids are, let's find out how you can maintain them!
1. Keep Your Hair Healthy
While this style requires your hair to remain braided, you cannot afford to neglect your hair regime! It is important to keep your hair moisturized and healthy. You must still gently wash your scalp to get rid of build-up, at least once a week. You can use the MegaGrowth Neutralizing Shampoo. Next, you must condition your strands with the MegaGrowth Anti-Breakage Detangling Conditioner. 
2. Moisturize Regularly
It may be easy to forget about your hair when they're constantly in braids. It's a protective hairstyle that prevents damage and excessive moisture loss. But that does not mean you don't need to moisturize it at all. Use small quantities of the MegaGrowth Anti- Breakage Strengthening Growth Lotion to keep your hair moisturized and healthy.
3. Use Oil
Small quantities of a natural oil like coconut oil can help restore your hair's moisture through the day, and keep it healthy and shiny.
4. Keep An Eye On Your Braids
Yes, these braids are designed to last. However, they are going to come lose eventually. Keep an eye out for when your build-up gets too heavy or your braids start to weigh you down. You may also feel your scalp itching, or see your hair fall. These symptoms indicate that it is time to take the braids out.
Facebook Comments