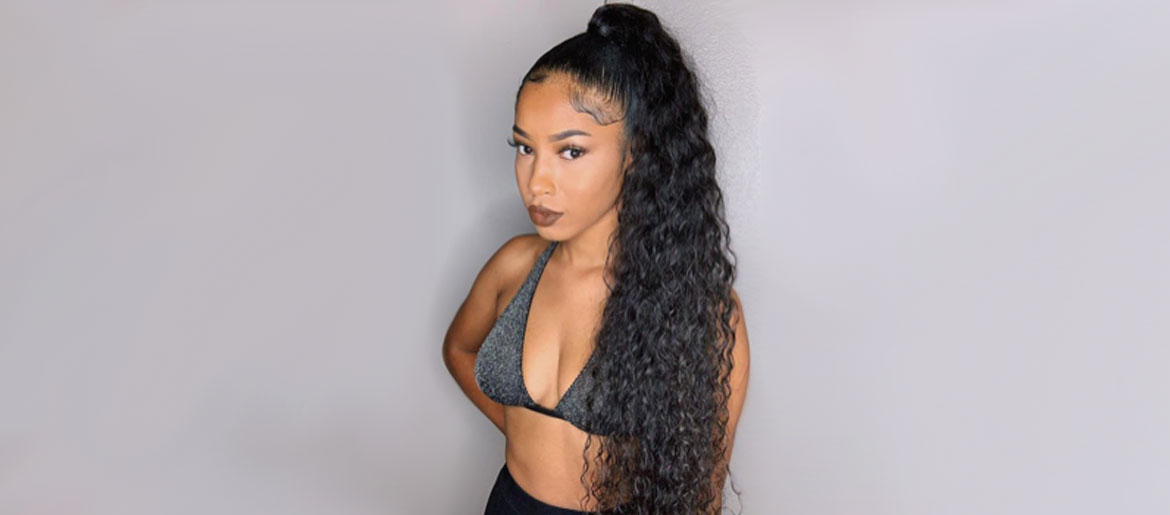 Courtesy: Pinterest
The perfect high ponytail is a classic hairstyle which can be casual or elegant, as per your needs. They are a great go-to hairstyle for any occasion. However, this seemingly simple hairdo can be difficult to master. If you have multi-textured Black hair, you may have some experience in this area. Well, we are here to help you out! Keep reading for the top tips on how to get a perfect high ponytail.
1. Prep Your Hair
Hair with build-up won't cooperate with you much as clean hair would. Wash and cleanse your hair beforehand. Make sure you use a good shampoo such as the MegaGrowth Neutralizing Shampoo, followed by a conditioner like MegaGrowth Anti-Breakage Detangling Conditioner.
2. Detangle Your Strands and Stretch
It is important for your hair to be tangle-free in order for your ponytail to look good. If you have conditioned your hair, this shouldn't be a difficult step. Simply use your fingers or a wide-toothed comb to gently work your way through the knots.
Stretch your hair once done.
3. Moisturize
A moisturizing product will help your hair settle down better, and will keep your strands moisturized while you rock your ponytail. Apply the Break-Free Daily Leave in Strenghtener for a good finish.
4. Set Your Hair Down
If you're a natural gal, you will need to set your hair with a scarf to achieve that slick ponytail. Wrap it around your hair and keep it for as long as possible.
5. Tie It Up
Your hair should now be ready to be tied into a perfect high ponytail. You may use a spray to keep it in place or add that extra shine. You may also accessories it further. Whichever way you go, you are sure to make heads turn!
Facebook Comments