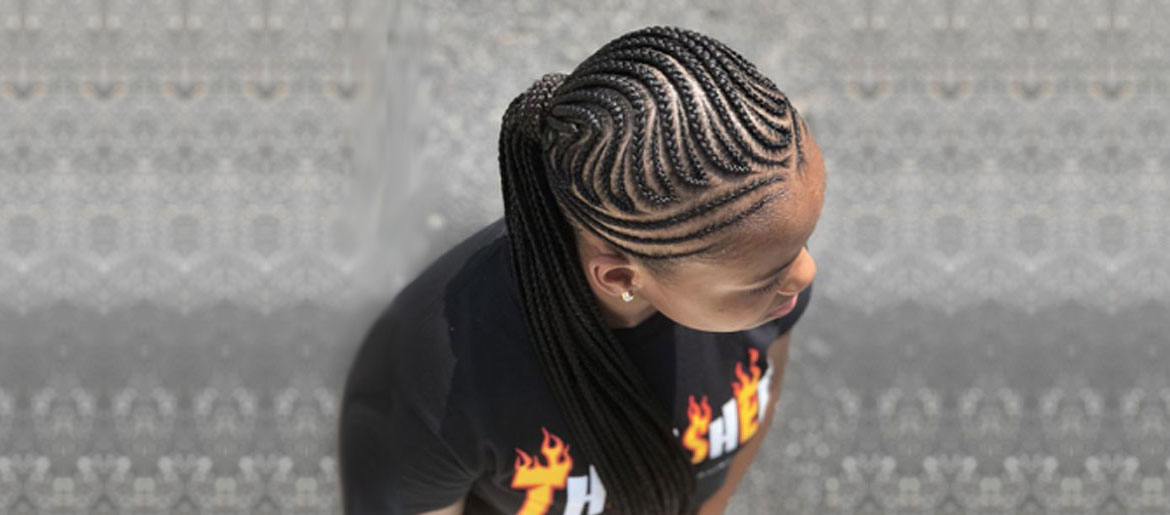 Courtesy: Pinterest
Your teenage is a period of self-discovery and experiments. You find your own style and look and also discover your true personality along the way. Your hairstyles are an exciting part of this process and hence, it is important to have some cool options to check out. Keep reading for the top 5 hairstyles for the teenage girl with Black hair!
1. Cornrows
Beautiful swirling cornrows that start from one side of the head and make their way around before falling down as braids are a great hairstyle for any teenager. It's a chic hairstyle that is also perfect for a busy day with lots of running around.
2. Natural Curls
Natural hair is also a statement, and if that is your choice, we must celebrate it too! Wear your hair the way it is and rock every day as it comes. Make sure your hair is healthy to make the most of your natural tresses. Follow a good hair care regime to ensure your hair is moisturized and nourished. Use the MegaGrowth Anti- Breakage Strengthening Growth Lotion regularly to keep your hair soft and shiny!
3. Pigtails
If you have kinky locks, pigtails are a great option to keep your hair stylish and easy-to-maintain through your day. Accessorize them with beads, ribbons and hairpins for a great look.
4. Braids
There are a number of braids to choose from to make every day different. You can try box braids, milkmaid braids, or crochet braids among others. You can also experiment with how you part your hair. A side or center part makes a big difference. Add ribbons and bobby pins to accessorize!
5. Short Bob
If your hair is relaxed and short, a bob cut is a beautiful look to sport.  You can wear your short hair with a center or side-part to mix up your look as well. Keep your bob cut is great shape with regular doses of moisture through the MegaGrowth Anti- Breakage Strengthening Replenish Growth Oil. This will keep your hair soft and healthy, making every hairstyle beautiful!
Facebook Comments