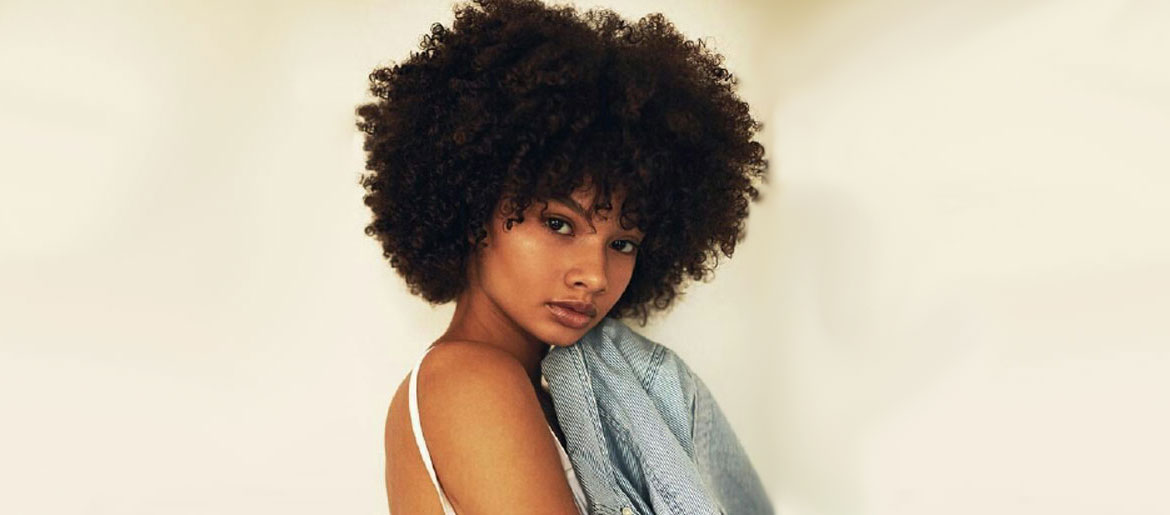 Courtesy: Pinterest
Natural hair is the liveliest hair type there is. It boasts of beautiful coils and kinks, and has the ability to make any look a great one. Your hair probably has a mind of its own, which could be a good and a bad thing. We are to help you make every day good. With the right tools, your hair can cooperate with you at all times to give you whichever look you desire. Keep reading for more information on the top tools you need to tame your natural hair!
1. Wide-Toothed Comb
Black hair is prone to dryness and knots. Hence, detangling with a brush can cause a lot of breakage and hair loss. This is why it is important to get a good-quality wide toothed comb. Use the MegaGrowth Anti-Breakage Detangling Conditioner after your wash, and rinse your hair. Once done, divide your wet hair into sections and get started. Gently work your way through knots and tangles with the comb. It may take time, but the results would be worth it!
2. Spray Bottle
As mentioned before, Black hair dries faster than other hair types. Hence it is important to provide your hair with regular doses of moisture every few hours. You can simply use water, or a combination of products that include leave-in conditioners and oils.
3. Head Wrap
Start a small collection of satin or silk hair wraps and you won't regret it. Wear a pretty one over your head every time you step out to protect your hair from the wind and the sun. You should also wear one overnight. Just apply the MegaGrowth Anti- Breakage Strengthening Growth Lotion before bed, wear the wrap and get ready to sleep. You will wake up to silky, soft hair.
4. Microfiber Towel
Black hair can break easily when handled with roughness. Hence, be careful when you use terry cloth towers to dry your hair. Instead, use a softer and gentler microfiber tower that will help you control frizz and be gentle on your strands.
5. Edge Groomer
You probably have stray edges that are messing with some of your hairdos. Many women do. An edge groomer helps you style your baby hair and keep them in place. A gel will help you secure them further.
Facebook Comments