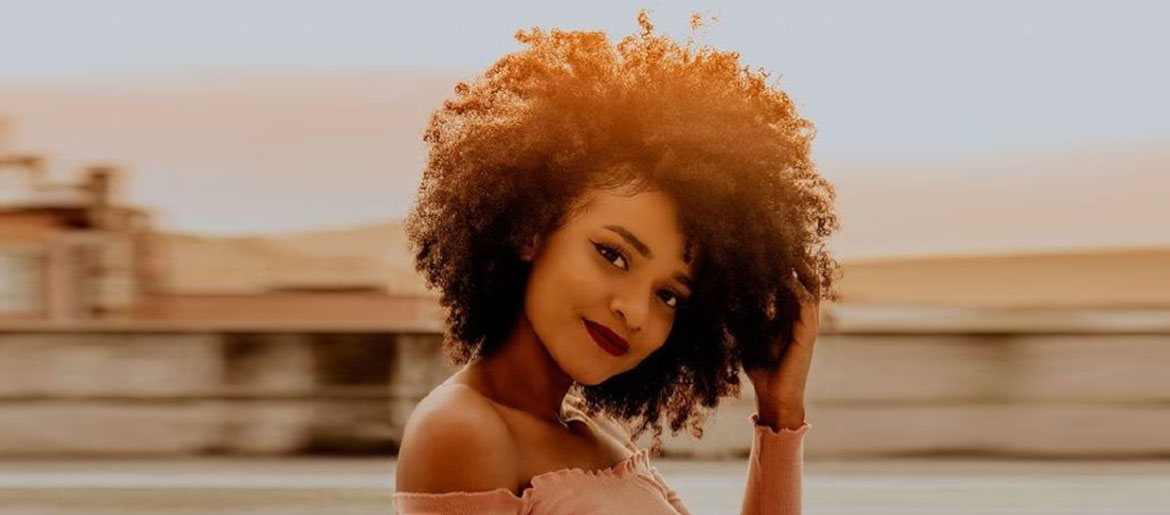 Courtesy: Pinterest
You probably think you already have a good daily conditioner for your hair. You may also have a simple routine in place. But do you still keep finding your hair losing moisture and drying out? The answer may be simple. Black hair needs a host of products to keep it healthy and growing. Keep reading to know about the top three products for type 4 hair!
1. The Right Shampoo & Conditioner
Black hair needs a shampoo that will get rid of the build-up and cleanse the scalp thoroughly. This needs to be followed by a conditioner that can replenish your hair and scalp's moisture levels, keeping your hair nourished and healthy. Opt for the MegaGrowth Neutralizing Shampoo and MegaGrowth Anti-Breakage Detangling Conditioner to keep your hair & scalp clean and healthy!
2. Detangling Comb Or Brush
Detangling helps your hair's natural oils and moisture spread evenly through your hair shaft. Hence, detangling is an important step towards achieving healthy hair. Get a wide-toothed comb or brush to get rid of tangles and knots gently without pulls and tears.
3. Leave-In Product
Your hair goes through a lot throughout your day out in the sun, wind and cold. These factors strip it of moisture and leave it dry. Wear a good leave-in product such as the MegaGrowth Break-Free Daily Leave in Strenghtener to keep your hair protected throughout the day.
Facebook Comments