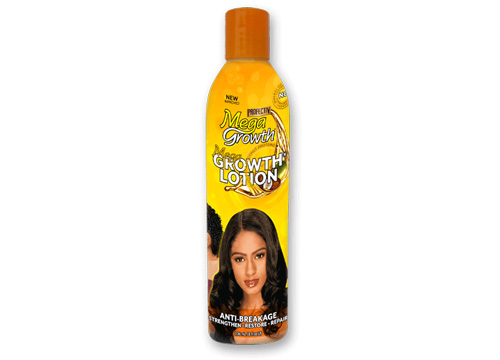 MEGAGROWTH ANTI-BREAKAGE STRENGTHENING GROWTH OIL.
The multi-purpose Growth-Oil contains intense moisturizers that soothe and nourish dry or damaged hair. It also helps to reduce itchiness caused by dirt and dryness of the scalp.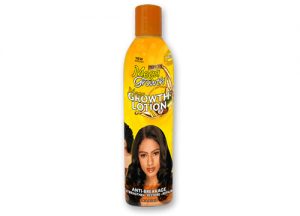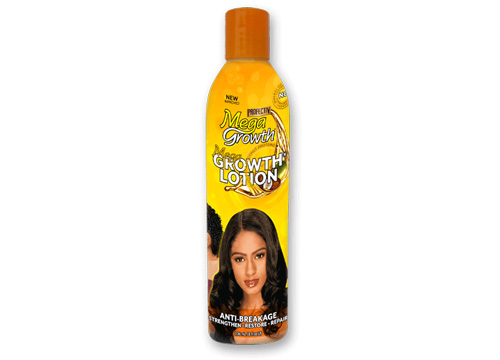 MEGAGROWTH ANTI-BREAKAGE STRENGTHENING GROWTH LOTION
The Growth Lotion is a daily moisturizer and strengthener that guards against breakage and split ends. It restores softness and natural shine, making it a must-have product before styling your hair. For deep moisture infusion and soft silky hair, apply the lotion immediately before blow drying or heat styling. It can be used on relaxed, natural, braided, weaved and dreadlocked hair.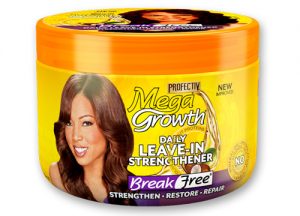 MEGAGROWTH BREAK FREE DAILY LEAVE-IN STRENGTHENER
This leave-in treatment ,rich in vitamins, protects the hair against chemical damage. It is recommended to use before hair coloring because the Leave-in Strengthener protects the hair during the chemical process and restores softness and moisture to the hair. Use the Breakfree Leave-in Strengthener after every wash. Massage a generous amount of product into wet hair for about 2 minutes, then leave the hair to dry. Once done, style as desired.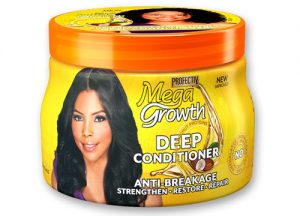 MEGAGROWTH ANTI-BREAKAGE DEEP CONDITIONER
This is a blend of wonder oils – Shea Butter, Avocado, Coconut and Argan, and is infused with strengthening proteins and vitamins. The deep conditioner protects against breakage caused by heat, regular wash and styling. It also helps prevent dryness of the scalp that causes dandruff and itchiness and accelerates growth for voluminous hair.
Facebook Comments